Technical Partners - Redhat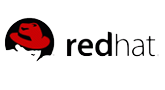 About the Partner
Red Hat is the world's leading provider of open source, enterprise IT Solutions More than 2 decades ago, Red Hat had a spark of an idea – a vision for developing software differently They believed that collaboration with an ecosystem of IT leaders, open source advocates, developers, and partners could create a better foundation for the future of IT – Red Har Enterprise Linux . But that was just the beginning Today, they deliver a comprehensive portfolio of products and services using the same open , collaborative business model and an affordable , predictable subscription .
Details of the Partnership
Red Hat will provide Red Hat Enterprise Linux for purpose of training and services. Open source solutions are core to innovation in areas like cloud computing, containers, mobile, artificial intelligence, machine learning and beyond. By bringing Red Hat Academy we are aiming to equip students trained in Open Source technologies
Beneficiaries:
Engineering students pursuing 3rd year and 4th year of graduation in:
Computer Science and Engineering
Electronics and Communications Engineering
Benefits
Red Hat Academy's core curriculum consists of Red Hat System Administration II courses and I followed by RedHat Certified System Administration (RHCSA) exam and certification. Upon completion of the core curriculum, students can take the Red Hat Administration III course path I , leading to RedHat Certified Engineer (RHCE) exam and certification.
Duration of the training Program/ Curriculum
| | | | |
| --- | --- | --- | --- |
| S. No. | COURSE TITLE | COURSE CODE | DURATION |
| 1 | Red Hat System Administration I | RH 124 | 40 hours |
| 2 | Red Hat System Administration II | RH 134 | 32 hours |
| 3 | Red Hat System Administration III | RH 254 | 32 hours |
Faculty Incharge – SPOC

Mr.K.V.Raju
Associate Professor
Department of C S E
kvraju@kluniversity.in