Management
Leadership
Er.Koneru Satyanarayana,Hon'ble President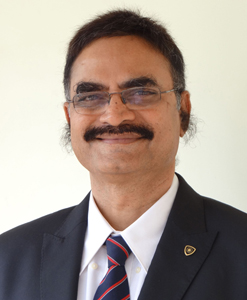 Er. Koneru Satyanarayana B.E (Electronics Engineering) from BMS Engg. College Bangalore and a Philanthropist and Educational Entrepreneur, since 1980, having 40 years of experience in educational institutional management and leadership.
Er.Koneru Lakshman Havish,Vice President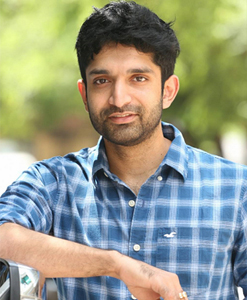 Er.Koneru Lakshman Havish BS (Industrial Engg.) from Purdue, Entrepreneur, Philanthropist and Film Actor/ Producer- South Indian Film Industry.
Er.Koneru Raja Hareen,Vice President
Er.Koneru Raja Hareen BS and MS (USA)- Bio technology, Entrepreneur and Philanthropist .
Dr. S. S. Mantha,Chancellor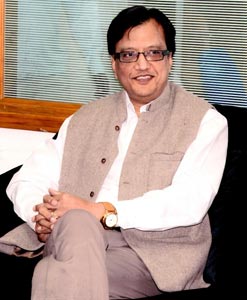 ssmantha@kluniversity.in
Dr. S S Mantha, an eminent academician and an able administrator, was the Chairman, of All India Council for Technical Education (AICTE), a National Regulator of Technical Education in India, for six years during 2009 – 2015. He has been at the forefront of making some radical changes for transparency and accountability in the administration. On completion of the tenure at AICTE he worked as Professor of Robotics, AI and Control Theory, in the Department of Mechanical Engineering at VJTI, Mumbai and superannuated on 31st May 2016. Currently he is the Chancellor of KL University in Vijayawada AP and Emeritus Professor at VJTI, Mumbai and Adjunct Prof., in the National Institute for Advanced Studies (NIAS), Bangalore. He was an advisor to Government of Andhra Pradesh and was Member of the Karnataka Skills Development Authority.
He holds a Bachelor's degree in Mechanical Engineering from M S University, Baroda and a Masters in Mechanical Engineering from VJTI, Mumbai. From small beginnings, he progressed to be the Professor and Head, Department of Mechanical Engineering a position he held for 6 years at VJTI, subsequent to which he was appointed the Pro Vice Chancellor, SNDT Women's University by Govt. of Maharashtra which he served for two years with distinction.
He specializes in Robotics, which he taught for more than 20 years out of a rich teaching experience of more than 25 years, along with courses in Control Theory and Artificial Intelligence. He was instrumental in setting up a state of art Robotics / CAD / CAM laboratory at VJTI, providing consultancy in the area of Industrial Automation to the Industries in Mumbai and Pune. His Research interest in the area also has seen him provide expertise to DRDO and BARC projects.
A PhD in Combustion modeling from University of Mumbai, he also had several administrative assignments that he did for the University of Mumbai, as also being the Dean, Faculty of Technology. As recognition, Government of Maharashtra conferred the best teacher award of the State in 2002.
Dr. S S Mantha has developed the National Vocational Education Qualification frame work (NVEQF), now called National skills qualification framework (NSQF), which helps in promoting skill based competency modules to be integrated into seven certification levels where a student can undergo skill based learning that enhances employability and employment opportunities and also allowing him/her the flexibility to pursue formal education or take up an appropriate job at the end of any level of certification. A complete Credit framework for NSQF has also been developed by him and adopted by MHRD, GOI. He has also developed course curriculum for more than 15 sectors and 80 specializations. The skill program developed for Cyber Security is one of its kind. Further, this has immense potential to create new job opportunities and aid the "Make in India Program of GOI".
He implemented the first e - governance project, automating the workflows, for the department of Higher and Technical Education, Government of Maharashtra in 1995. Further he provided the IT expertise for IT initiatives of several departments of Government of Maharashtra. The Citizen Facilitation Centre, Kalyan Dombivli Municipal Corporation, an e–governance initiative that won many National and International awards were also completed with his expertise amongst others. He currently is the IT Expert for the Department of IT, Government of Maharashtra and helping in implementing a very prestigious Smart City Project in Nagpur.
He is a recipient of INFOCOM CMAI National Telecom award for 2010 and the HR Nexus – the HR & Network, Leadership award in the field of Education, 2010. The.e-governance project implemented in AICTE has also won the Silver Edge Award instituted by United Business Media and Information Week and the Good Governance National Technology Award, 2010.
He is also a recipient of the 5th National telecom Award in 2011 for "Excellence in Education through e-governance instituted by CMAI and Star News
He has 278 publications in National and International Journals and Conferences to his credit as also 30 Ph. D students who have completed their Ph. D under him. He has three books published titled "Object Oriented Programming in C++" Published by Wiley India, "Aerodynamics of Cars, an experimental Investigation – A synergy of Wind Tunnel and CFD", and "Design & Development of Decelerometer" both published by LAP LAMBERT Academic Publishing Company, Germany besides contributing chapters for many books.
The e- Governance development at AICTE is a complete web enabled application, where the entire process of receiving the applications to processing the same until an approval is given is on-line. This has greatly improved the transparency and accountability. The Portal also provides complete information along with video of more than 11500 institutions in the public domain. The Business intelligence reports generated provides for comprehensive statistics on technical education in the country. The development using Oracle-Siebel CRM is extremely robust and scalable providing for several features that aid the student and the teacher community. The effort was given SKOCH order of merit for 2014.
Dr. Mantha has also contributed to India's entry to Washington Accord having participated and proposed several Accreditation initiatives of National Board of Accreditation having been its executive President for three years and as Chairman of the Board for three years.
He is the Chairman, National Technical Committee, NCSSS, National Cyber safety and Security Standards. He also is a member of, IET India, a part of Engineering Council, London. He is advisor to the International Organization for Educational Development and Member, Education Council, IOED, a diplomatic mission headquartered in India. Further he is a member of association for Machines and Mechanisms, the Computer Society of India, The Consortium for information and Communications Technology and the Indian Institute of Industrial Engineering and the International Function Point Users Group.
Dr. S S Mantha is a prolific writer and writes regularly for all National newspapers and prestigious magazines on education, science and Technology and Governance. He has more than 250 publications to date.
Dr. S S Mantha has been awarded D. Sc (h.c) by VTU, Karnataka in March 2012 and by DY Patil University, Maharashtra in 2014. He is a fellow of IIIE.
Dr.L.S.S.Reddy, Vice-Chancellor
Dr. L.S.S. Reddy is an eminent Professor in Computer Science and Engineering Department holding Ph.D in Computer Science Engineering from BITS Pilani. Dr. Reddy is an outstanding administrator, a prolific researcher and a forward looking educationist. Dr. Reddy has over 30 years of experience in Teaching, Research and Administration at prestigious institutes like BITS Pilani, CBIT etc.
Dr.L.S.S.Reddy had joined Koneru Lakshmaiah College of Engineering in December 1995 and proved his administrative excellence as a Head of Department of Computer Science and Engineering. Dr. Reddy was instrumental and a driving force as Principal (2002-2009) in promoting KLCE as one of leading Institutions in India.
KLCE has achieved remarkable growth on all fronts of higher education under the leadership of Dr. L.S.S. Reddy. In his tenure as Principal of the KLCE, the College got accreditation of all its six eligible UG programs by NBA of AICTE in 2004. Again in the year 2007, KLCE went for Re-accreditation by NBA and this time six of its UG programs got accredited each for five years and the remaining three programs each for three years. It was thus a record achievement. In the year 2006, KLCE was awarded autonomous status by University Grants Commission. His tenure led to an overall excellence in academic, research, infrastructure and systemic development of KLCE. KLCE stood as highest ranked Engineering Institute in India to receive 'A' Grade with CGPA of 3.76 / 4.00 from NAAC in 2007.
His contribution as a Principal of KLCE was very widely recognized and appreciated in converting an Autonomous college into a Deemed to be University u/s 3 of UGC Act 1956 in 2009 and thus KLEF (Koneru Lakshmaiah Education Foundation University) came into existence.
Dr.L.S.S. Reddy has exceptional research credentials. Five research papers were submitted to the research board of BITS Pilani as a part of requirement for Ph. D degree. He had more than 110 Publications in reputed International Journals and several paper presentations in International Conferences. 19 of his Research Scholars were awarded Ph.D under his guidance from various Universities. Presently 4 scholars submitted their thesis and 8 Research scholars are working under his guidance for Ph.D in various Universities. His Research interest areas are Parallel Processing, Software Engineering and Cloud Computing.
Fellowship of Academic bodies and Professional Societies:
Membership of Scientific and Professional Societies:
Senior Member, IEEE ( Computer Society, USA)
Senior Life Member, Computer Society of India (CSI)
Life Member, ISTE
Member, ACM
Member, ASEE (American Society for Engineering Education)
Dr. Ramakumar Ambatipudi, Pro-Vice Chancellor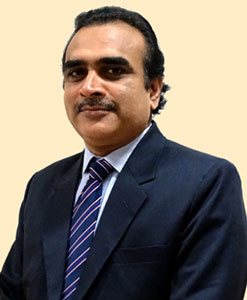 Dr. Ramakumar Ambatipudi, MBA, Ph.D has a vast experience in management education at PG level and served for esteemed management education institutes under University of Pune and University of Mumbai in different capacities viz., Professor and Head of the institute. He also has 16 Years of industrial experience in FMCG, and Retail industries.
Dr.Ramakumar has wide exposure to the universities situated in Canada, New Zealand, Spain, UK, Australia and Singapore while developing international academic linkages. He is the recipient of European Union's Erasmus+ grant.
He successfully designed and implemented bridge courses, certification and value-added programs in association with national and international organizations of repute.
Dr.Ramakumar provided consultancy services to organizations in Retail, Tourism and Media sectors. He conducted MDPs for BSNL, Urban Cooperative Banks and many other industries. He also conducted Technical Education Quality Improvement Programs (TEQIP) in association with Department of Technical Education (DTE) Maharashtra.
Dr.Ramakumar organized research conferences and seminars at national and international level. He presented and published various research papers in national and international journals of repute and published three books .
Dr. Ramakumar is a Fellow member of various professional bodies and prestigious organizations.
Dr. Prasada Rao YVSSSV, Registrar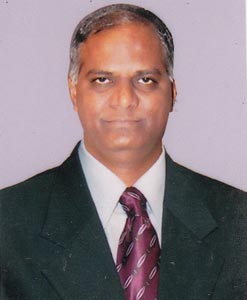 Dr. Prasada Rao Y V S S S V, REGISTRAR of the University, is a highly accomplished Senior Professor of Mechanical Engineering and Management Studies, having an experience of 37 years. He has been the PRINCIPAL for 16 long years of well established, NBA / NAAC accredited and autonomous Engineering Colleges.
He holds graduation in the faculty of Mechanical Engineering, post graduation in the faculty of Mechanical Engineering and Doctorate in the faculty of Mechanical Engineering. He has an excellent academic track record with University Ranks having secured an incredible percentage of 92.80 marks in his engineering graduation from JNTU College of Engineering Anantapur, a source of inspiration for students, faculty and other stake holders.
In addition he holds the prestigious MBA degree with University Rank and ICWA, the professional degree, from the Institute of Costs and Works Accountants of India with Fellowship.
The assignments successfully carried out by him earlier include the Senior Scientist and Dy. Project Director of the prestigious apex research organisation of the country Defence Research and Development Organisation (DRDO) Ministry of Defence Govt of India, Founder Professor & Director School of Management Studies Adikavi Nannaya University Rajahmundry (a State University), Principal of Vignan Engineering College (now Vignan University) Guntur, Sir C R Reddy College of Engineering Eluru, NRI Institute of Technology Guntur. He has also been the Dean (Examinations & Evaluation) of K L University.
He has the successful track record of presenting the institutions for NBA, NAAC & UGC autonomous status as Head of the Institution (Principal).
He is on the editorial board / reviewer for several international journals. He was the recipient of the State Govt Award of Excellence from Hon'ble Chief Minister of Andhra Pradesh in 2007 as Principal of Vignan Engineering College (now Vignan University) Guntur. He has also been the recipient of no. of honours and awards including the Best Teacher award several times in succession. He has more than 50 research papers to his credit published in international & national journals with high impact factor including SCOPUS indexed and SCI journals. He is a recognised research supervisor for several universities and has been guiding many Doctoral (Ph.D) research scholars and some of his scholars were already awarded the Ph.D degree.
He had also been the Regional Coordinator for the prestigious EAMCET and the State level committee member for the ECET examination for admission into BTech programmes, conducted by the Govt of Andhra Pradesh.
Prof. Prasada Rao combines his vast academic knowledge with industry / research expertise to deliver his value added services to the satisfaction of all stake holders of the system.
Dr.A.Anand Kumar
Principal
Name
a.anand kumar
Place of birth
angaluru – krishna district
B.e
electrical engineering -1971
Andhra university
Ist class
M.sc(engg.)
advanced electronics and control systems rec, kurukshektra- 1974 – ist class
Ph.d
andhra university, 2010
Teaching experience
1974-79
lecturer , REC, kurukshetra
1979-80
lecturer, VRSEC, vijayawada
1980-82
asst.professor, NBKRIST,Vidya nagar, nellore
1982-83
asst.professor, KLCE, vijayawada.
1983
asst.professor,KSRM college of engineering, kadapa.
1983-2000
professor, ECE department,SDM college of engineering, dharwad.
2000-2006 & 2011-2012
principal, sir c.r reddy college of engg., eluru.
2006-2011
director , SITE, t P Gudem.
2012 july 25th To till date
principal, college of engg.,KL.
Acted as chairman bos, ece of karnataka university, dharwad, for 3 years.
Acted as special officer, vtu regional office, belgaum for 1 year.
Acted as member of bos of kuvempu and gulbarge university, karnataka.
Authored six books:-
Fundamentals of Digital Circuits – 3rd Edition.
Pulse and Digital Circuits – 2nd Edition.
Control Systems – 2nd Edition.
Switching Theory and Logic Design – 2nd Edition.
Signals & Systems - 3rd Edition.
Digital Signal Processing – 2nd Edition.
All published by PHI Learning.
Dr. Edara Venkat, Pro Chancellor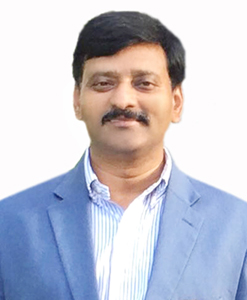 "A distinguished educator, mentor to many, passionate researcher, global leader, Innovator, visionary, entrepreneur, good communicator, Keynote Speaker, International accreditation Specialist and scholar practitioner, Dr. Venkat Edara has 26+ years (21 years in USA and 5+ years India worked as a Chief Advisor to Government of AP state) of varied global business expertise." He is Global Certified Accreditation Specialist.
Dr. Edara is distinguished by his enthusiasm for teaching, vast learning, and bringing unbridled enthusiasm to all of his engagements. In addition to being an active participant in the Information Technology industry, Dr. Edara also served as the Chief Advisor for Technical & Higher Education in Government of Andhra Pradesh, India, an appointment by the Chief Minister of Andhra Pradesh. In his various roles as a senior executive with some of the world's best companies, he has combined his vast academic knowledge with industry experience to lead the design, development and implementation of cost-effective, high-performance technology solutions to meet challenging business needs.
Dr. Edara believes in the power of communication to bridge all kinds of barriers, and that is what has made him successful in all kinds of cultural as well as functional contexts. His outstanding oratorical skills make him hugely popular among executive management, peers, users and staff. CEOs have always turned to him to solve complex problems requiring deep understanding of not just the industry and client, but also of human behavior. It is not surprising, then, that he also an award-winning graduate faculty and scholar-practitioner . Students across the US and India consider him their lifelong teacher/mentor and he never fails to reach out to those who seek his guidance.
He has been practicing heartfulness meditation since 2000 and he is certified global trainer.
Dr.Venkat Edara born in Ongole, Prakasam Dist. Dr. Edara received his
PhD from Minneapolis, USA in Applied Management and decision Science (AMDS)
Master of Business Administration (MBA) from Columbia, USA
Bachelor of Engineering from Visakhapatnam, India
Certified International Accreditation evaluator (Expertise in National and International Accreditation policies and procedures)
Certified in Capability Maturity Model (CMM)
Certified TQM & ISO 9000 Specialist
Certified IBM Specialist
Certified Project Manager
Microsoft Certified Professional and Data base certified Professional
Certified Heartfulness Meditation trainer
Dr. Edara wrote books and published many conference papers and Journal papers.
Factors that Impact Software Project Success on offshore Information Technology Companies
Ways to Succeed in an Interview for your Dream Job (How to Excel in Interviews)
Higher Education in India
USA and India Educational Equivalancy Analysis
Research Thesis Writing (In Process)
He was recognized with many awards
Recipient of "Life Time Achievement Award " for the recognition of in the field of science and technology from Hon. Governor of AP State in 2019
Recipient of "Mother Teresa Seva Ratna Award 2019" for the recognition of the social services rendered to the society at the large from Mother Teresa Foundation
Recipient of " AP RATNA " award for the recognition of the distinguished services rendered to the society at the large in the year of 2018 from Hon. Minister of Social Justice & Empowerment Govt. of India in New Delhi
Recipient of "Dr. Alvin Rudisill" Exemplary Service Management and Technology Award for the Year of 2017 from Association of Technology, Management and Applied Engineering, USA
Recipient of "Best Entrepreneur award" from TANA, MI
Recipient of "Best FacultyPerformer Award" for the years of 2011, 2013, 2014, 2015 and 2016
Recipient of "Star Performer Award" from ITS, Inc for the years of 2003-2015
Recipient of "Best Employee Award" from WH software for the year of 1999, 2001
Received "Best Software Engineer/Programmer" award from Accenture, USA
Currently serving as a Pro-Chancellor to KL University, AP, Vijayawada 05/19-Till date
Dr. Venkat served 4 plus years in Government of AP State: (2014- 2019)
Advisor to Govt of AP State Department of Technical and Higher Education
Director to Andhra Pradesh State Quality Assurance Cell (APSQAC)
Convener of High Level Task force Committee in government of Andhra Pradesh State
Chief Technical Advisor to AP State Higher Education Council
Director//Program Chair/Lead Faculty, USA (2004-2014)
Lead Management Faculty in Forbes Business School, CA, USA
Lead Business Management Faculty in Keller Graduate School of Management, IL, USA
Business Management & MIS Faculty/Program Chair in Chancellor University, OH, USA
Director for South Asian Countries Accreditation Board (2nd Largest Body in the world)
Currently Serving in National & International Boards: 2004-Till date
Advisory Board Member of the College of Business Management in Franklin University, Ohio, USA
Advisory Board Member of the College of Information and Technology in Baker College, Michigan, USA
Assistant Executive Director for Epsilon Pi Tau, USA
Secretary to Sigma Iota Epsilon, the National Honorary and professional Management Fraternity, USA
Lead Peer Reviewer of the Saylor Foundation for Business Administration Program, USA
Chief Advisor to Heart fullness Education Trust
Executive Committee Member in LMOIS(Top 6th Best International School in India)
Executive Committee member in Heartfullness Organization
National Advisory Board member in Institution of Engineers India (IEI)
Fellow Ships:
Fellow of Institution of Engineers (India)
Fellow of Andhra Pradesh State Science Acadamy
Fellow of American Management Association
Fellow of American Acadamy of Management