communication & Soft Skills
The Communication and Soft Skills Department has been instituted for providing comprehensive training to students aspiring for various, national and multinational organizations that recruit fresh talent through campus, off campus drives.
Different activities which include; Mock interviews, Written Tests on skill analysis platforms like Co Cubes, E-Box, Examly, AMCAT, Reference Globe etc., Group Discussions, are arranged as per the requirements of the recruiting organizations. The consistent placement record illustrates the contributions of this department.
Vision:
To line up students for global opportunities.
Mission:
To synthesize soft skills, English language skills and inculcate effective communication skills in students.
To transform students into competent working-professionals, and responsible citizens of the country.
To emphasize on personal values and work ethics in students.
About the dept
The department provides comprehensive training to students who aspire for various national and multinational organizations that recruit fresh talent through campus, and off campus drives. The consistent placement record illustrates the contributions of the department since its inception.
Comprehensive Placement Training is a full semester rigorous placement-training program. This training constitutes the following modules:
1.Verbal

2.Soft Skills

3.Quantitative Aptitude

4.Reasoning

5.Coding Ability
Verbal Ability
The recruiting companies have started focussing on testing all the areas of English language among students these days. They follow international standard language testing patterns in the placement tests. Keeping this scenario in view, the faculty of the CSS department plan the training schedules on Basic Grammar, Advanced Grammar, Critical Reading besides Reading Comprehension, Vocabulary based topics, and Writing Skills. This training will not only support students to attend placement tests but also help them to take competitive exams and other language tests for admission into universities abroad.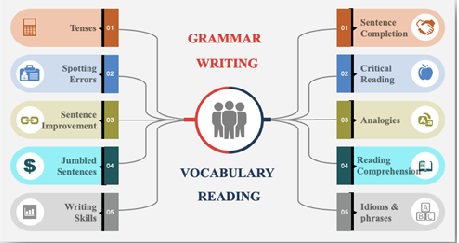 Soft Skills
Intrapersonal and Interpersonal Skills are the initial focus. Once students attain these two skills, the emphasis will be on Grooming, SWOT, and Resume Preparation. Then, students will be given an opportunity to participate in mock Group Discussions. Finally, Mock Interviews will be conducted. At every phase, students receive inputs and feedback from their respective faculty. This focussed training will make students industry-ready.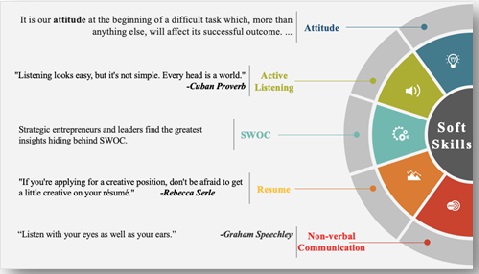 Quantitative Aptitude
Quantitative Aptitude measures the ability of an individual to solve numerical and mathematical problems related to real life situations. It enables the students to develop problem-solving skills by understanding, analysing, and applying the skills imparted by the faculty to find possible solutions. Quantitative Aptitude is tested in various competitive examinations like CAT, MAT, GMAT, XAT, GRE and hence, required for both higher studies and Campus Placements.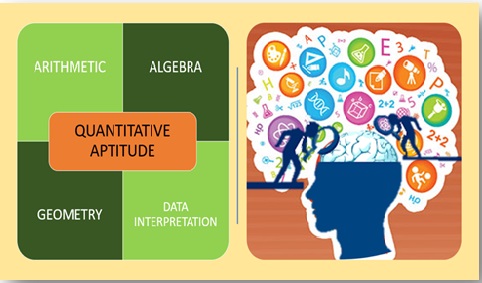 Logical Reasoning
Reasoning is the ability to obtain unstated facts from a set of stated facts. This skill is useful in solving simple daily life problems to complex engineering solutions. Reasoning skills are useful in building professional careers as it is asked in almost all competitive examinations, recruitment tests.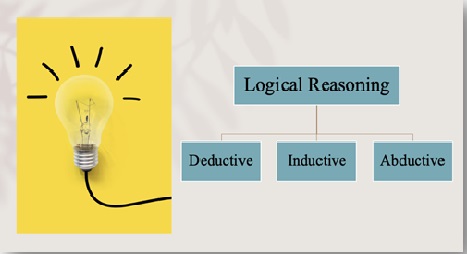 Activities
Training students for placements
Continuous academia – industry interaction
Counseling on job opportunities
Grooming students for industry readiness
Written Tests on skill analysis platforms like Co Cubes, E-Box, Examly, AMCAT, Reference Globe etc.,
Group Discussion sessions as per the requirements of the recruiting organizations.
Mock interviews
Conducting mock placement drives
Companies specific trainings, training students for global coding challenges
Assessment
Students are encouraged to take assessment tests from websites like www.hackerrank.com, www.codechef.com, www.codeforces.com etc.
In addition to the classroom tests, students need to take online tests on Cocubes, Amcat, Reference Globe, E-box, Examly, and E-litmus periodically.
Evaluation is done on regular basis and an assessment report of the students is shared
Continuous monitoring of students' progress and achievements
Students who are unable to cope with the placement tests are given special attention to improve their performance.
The internal assessment test standards are on par with the third parties, which conduct written tests for the corporates.
Making availability of the new patterns and models in the blog as per industry trends
CSS Blog
The department has initiated a blog too. The content in the blog is under the labels viz., soft skills, communication skills, interview skills, verbal ability, quantitative aptitude, and reasoning. The content is universally accessible. This is periodically amended as per the dynamically changing recruitment patterns. The link for this blog is www.cssklu.blogspot.com
Roadmap to Success