Glimpse of Awards received by K L U in the year 2012.
KL was awarded the Best Educational Institue in Engineering under Asian Education Leadership Awards -2012 which was held at Dubai on 25th September, 2012.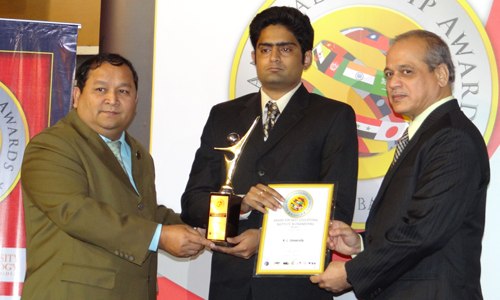 Mr. Raja Harin, Vice-President (Operations & Services), Koneru Lakshmaiah Education Foundation had received the award from the Organising Committee in the Awards ceremony held at Taj Palace Hotels, Dubai.