KL Joins in to Give Voice to the Voiceless
K L Deemed to be University showed its solidarity in expressing grief and concern regarding the atrocities on women. A strong New Year resolution has been taken to do its bit in controlling violence against women by reiterating its respect towards women.
To rededicate themselves the entire fraternity of KL took a pledge specially fashioned for this occasion in a meeting conducted at Open Air Theatre in the University Campus at 4:00 pm on 1st January 2013.
Hon'ble Vice-Chancellor Dr. R.Sreehari Rao initiated the pledge and all the members took the following pledge.
"We, the Faculty, Staff and Students of K L Deemed to be University, herewith take a pledge to build a violence-free, secure and honourable environment for the daughters of India".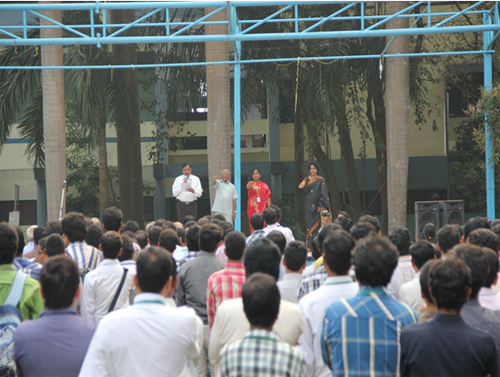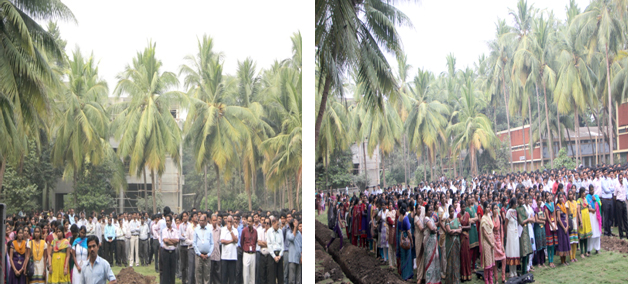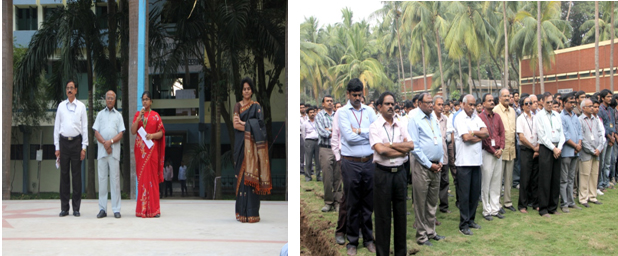 The meeting was attended by all faculty, staff & students along with HODs, Deans Directors and Principals of all colleges in K L Deemed to be University.