S.E.A. Club Launched in K. L. University.
The Department of Computer Science & Engineering of K. L. University has launched S.E.A. Club (Software Engineering Associates Club) through its Software Engineering Research Group on 2nd April 2013. The launching ceremony was witnessed by University Vice Chancellor Prof. R. Sreehari Rao, HOD of CSE Prof. V. Srikanth and Software Engineering Research Group Head Prof. K. Subrahmanyam. Speaking on this occasion, Dr. Sreehari Rao mentioned that students will not only gain technical expertise with these kind of clubs but also develop their personality. Prof. Subrahmanyam highlighted that apart from promoting software engineering research activities, the club will also participate in social service activities. Prof. Srikanth has launched the SEA Club Website and urged all students to part of such technical clubs available in the University to involves themselves in research activities.
The launch was graced by various professors and research group heads of the University.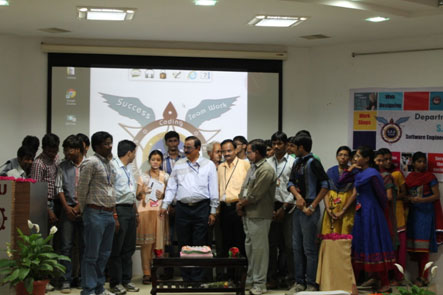 Vice Chancellor, HOD & Research group head with Students during the SEA club launch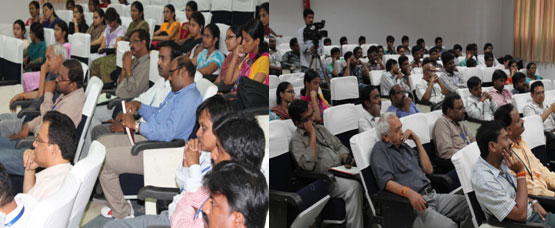 Members witnessing the launching ceremony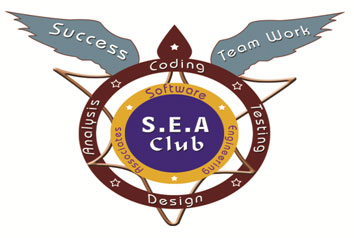 Official logo of SEA Club