Internship Abroad Program at K L Deemed to be University
K L Deemed to be University has entered into a Memorandum of Understanding (MOU) with University West (UW), Sweden in the following immediate areas of cooperation.
Summer Internship / Course Abroad Programs for the Final Year Students.
SEMESTER ABROAD PROGRAMS (SAP).
University West in Trollhattan, Sweden, is a modern university which offers education collaborating with work-life in an attractive and modern study environment. It focuses on the student and learning. Work integrated learning as perspective and method permeates the work at the university and is also their profile. University West in association with one of the most modern laboratories in Sweden situated at Production Technology Centre for a summer course in Automation. University West is situated near the west coast of Sweden in Trollhattan. There is a strong connection between the conducted research work and education at University West.
As a part of the course the students will understand the operational issues on automation systems used in modern industry and in various technologies to integrate components such as PLC controllers, industrial robots and sensor systems. The student will participate in practical exercises using a state-of-the-art laboratory to ensure that you get the requisite hands-on experience. Programming of a large automation system as well as different industrial robots will ensure that you are able to put theory into practice. A solid practical exposure to the key principles in modern industrial automation will be given to the student in this way.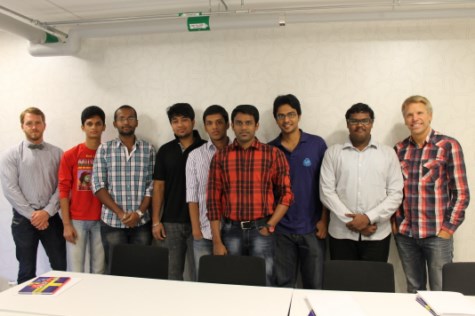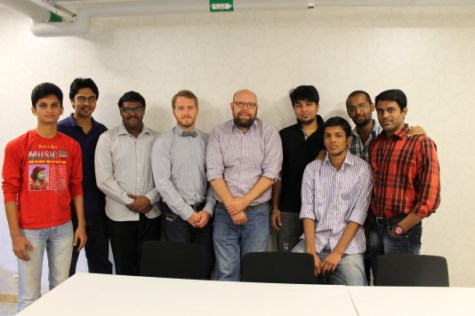 In this connection Mr Phanidra, 3rd year Mechanical Engg Student has participated in Internship Abroad Program at University West during 2nd to 28th June 2013 at Sweden.