KL Students bagged First Prize @ IIT Roorkee's Robotics Championship.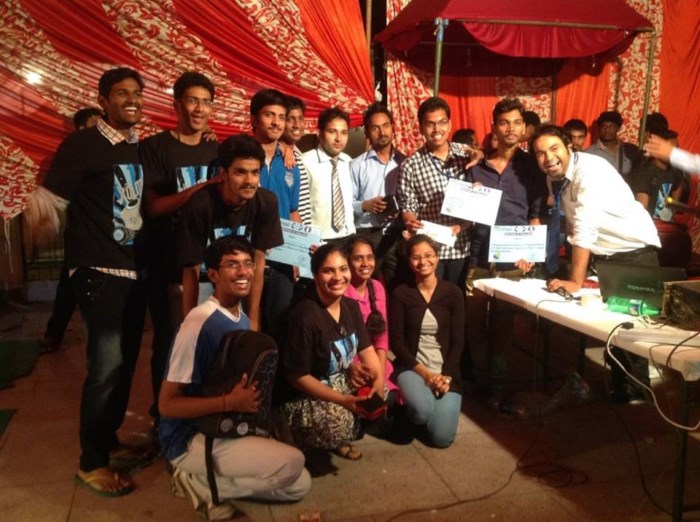 Students from K L Deemed to be University bagged First Prize at IIT Roorkee's Robotics Championship competition beating 82 Teams from Best engineering institutes across India.
In the national Robofeast competition concluded on 22nd March 2014 at IIT Roorkee, The KL Students under the team name of "The ASSASSINS" has done Exceptionally well and bagged First Prize in the Autonomous robotic competition held at Indian Institute of Technology (IIT) Roorkee.
Sk. Jani Basha (12004260), Madabushi Aravind(12004309), Desu Prudhviraj (12004256) and Mudunuri Venkata Siva Sai Nikhil(12004247), students of ECE department have shown their self-made robots at the competition. The KL Team was selected in the final 82 entries from all over the nation, including teams from IITs, NITs and other top engineering colleges.
All the team members are part of the students Club "KL Globe Of Young Engineers (KL-GYE)".