KL Heartily Congratulates the Alumni on achieving 1st rank in 2018 APPSC Group-1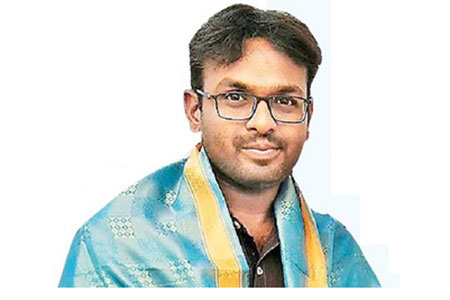 The topper of Group 1 services Venkata Ramana is the youngest son of the couple Akula Sreeramulu and Lakshmi Narasamma and is hailing from a humble agricultural background. He scored 460.5 marks in total - 408 marks in Mains examination and 52.5 in Interview.
Ramana finished his schooling at Municipal Public School and Zilla Parishad High School in Markapur and intermediate at George College. He graduated in engineering from (2001-2005) Koneru Lakshmaiah College of Engineering, Vijayawada.
The Markapur lad was selected at in campus placement and worked as circuit design engineer. He left his job in 2011 with an intention to take part in the public service examinations. He expressed his happiness to stand atop, even though the announcement of the results was delayed due to court cases.
He thanked his family members, especially his elder brother Narasimha Rao for their cooperation and not levying pressure on him. This first ranker is expecting deputy collector cadre and intends to put his focus mainly on developing agriculture and education sectors, along with irrigation, youth empowerment and other.