Another feather in the cap of Mechanical Engineering Department.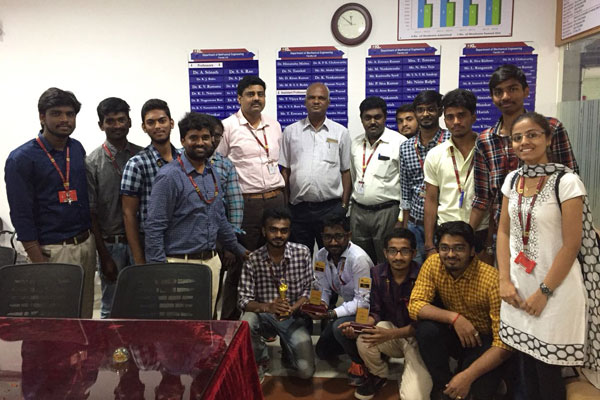 HoD Dr.A.Srinath, Prof. Y V Hanumantha Rao and AHoD Dr.S.S.Rao congratulated all the winning team members for being won the awards in E-bike competition held at BVRIT.
The awards are
a) Best Low cast vehicle
b) Best vehicle design
c) Best Team Captain
Team Mentor is P N V Balasubramanyam, Assistant Professor, Department of Mechanical Engineering.